Hello friends! My name is Edgar Nielsen, A.K.A. Funymony!
Animator, Artist, Cartoonist. Bah, hell, this is Newgrounds! Aren't we all the same guy!?
I've been making comics! I'd post them here but I feel that the Art Portal isn't the place for my 3 panel shenanigans. I'll be posting regular art instead! Like this thing!
I update with a new comic every Monday, Wednesday, and Friday on MEDIAMUFFIN.COM!
Topics range from Videogames to my daily life, like going to the Zoo!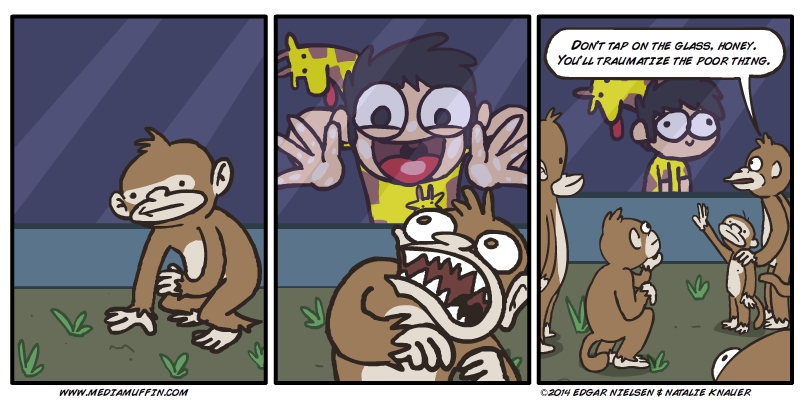 This week is about Pokemon!
Newgrounds has always been on my top list of places to post.
Which is why I'd like to announce that Newgrounds will always get my video content first, fresh off the Cintiq.
All other websites will be drip-fed content from the previous week.
So keep an eye out for my work here on Newgrounds and Mediamuffin.com!
Also, if you have no idea who I am, I'd like to introduce myself through this video I made MONTHS ago, explaining what I've been up to for the past year. ENJOY!
You'll be seeing a lot more of me. So lets just skip to the end and hold hands.