Hello, friends!
It means a lot to have you here anticipating some content!
Thanks for following me! Here's to 3,000 fans!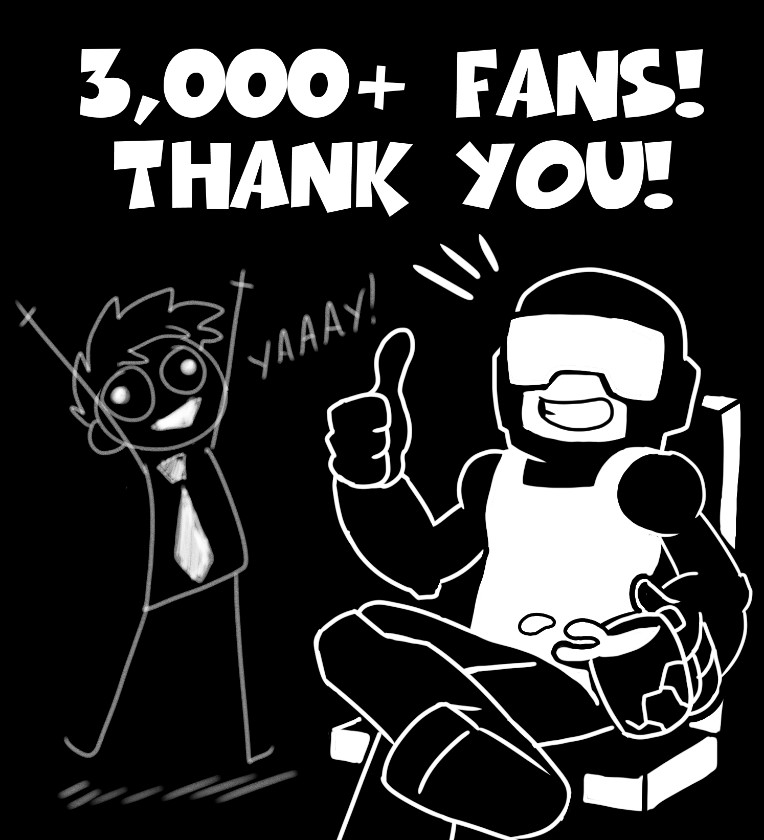 WHAT AM I UP TO!?|
I've been busy since my August update!
Fall started with a trip to Colorado to attend Terminal Montage's wedding!
I enjoyed the ceremony, the company of my artist pals (Supardanil, Mister_Crits)
I fed some giraffes, and Lollergator dropped my phone in the mountains. RIP.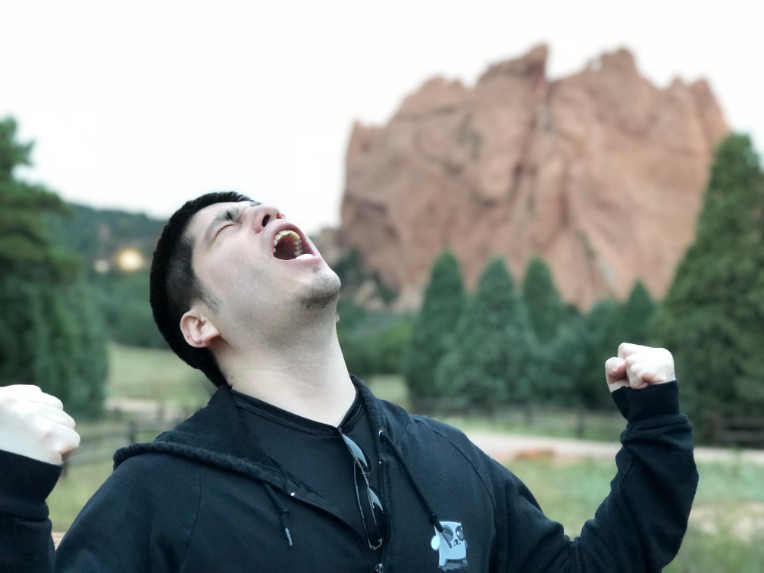 Afterward, Lollergator and I drove to Salt Lake City to check up on friends and family.
The drive across the country was a great way to enjoy the weather before winter hit us hard.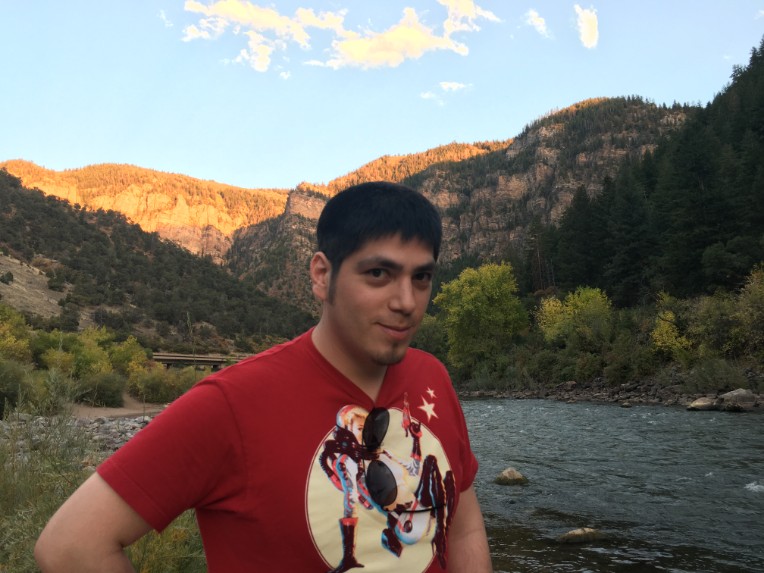 After returning home, it was time to find myself a job. I've been working as little as possible these past few years to self-study illustration and it was time to put my knowledge to good use!
I stopped all my activities; such as playing DnD, working out, and streaming. I put together a portfolio to hunt down some art gigs. I put it on ARTSTATION since my Newgrounds account is convoluted with personal projects.
With portfolio in hand I went to nearby game dev meetings to see if any locals wanted to collaborate. I had no takers but I did learn about upcoming events such as VGM CON (A local video game music convention) and The Minnesota Electronic Theater (film festival). So I signed up for both.
10 days before the deadline for the Minnesota Electronic Theater, I created "The Fun One" from scratch.
It was a great way to test my abilities and see where I stood among local talent and professional ad firms.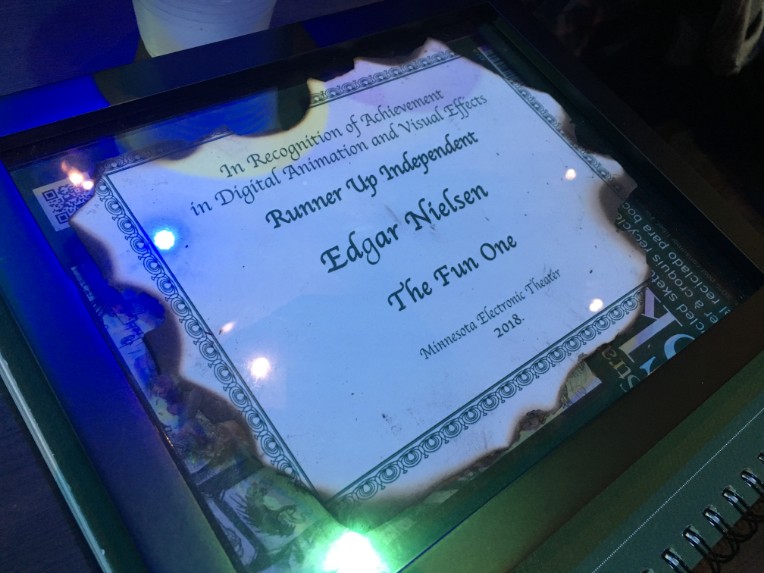 I got runner up (Second place) in the independent category! Unfortunately nothing came of it.
With Christmas around the corner I set my sights on the Smash Bros Collab! I missed every Newgrounds collaboration in the past decade so taking part in this project was very important to me! I swore to myself that if I couldn't get my segment done, I would quit animation forever!
Sure enough I had to drop out of the project due to complications and personal matters beyond my control. What little I had done was re-purposed as a bumper and placed after Sir Pelo's fabulous contribution.
This hit me really hard. I can't express how disappointed, angry, and frustrated I was with myself and the factors that prevented me from achieving my goals no matter how hard I tried to get a handle on them. I then realized that if I wanted to get any projects done I needed to separate my work space from home.
Amazingly enough, an opportunity came to me shortly after!
A local art studio I attended for figure drawing courses needed a volunteer to facilitate classes! Even though they didn't offer any pay, they had a vacant office I could use! I needed the space and moved in immediately!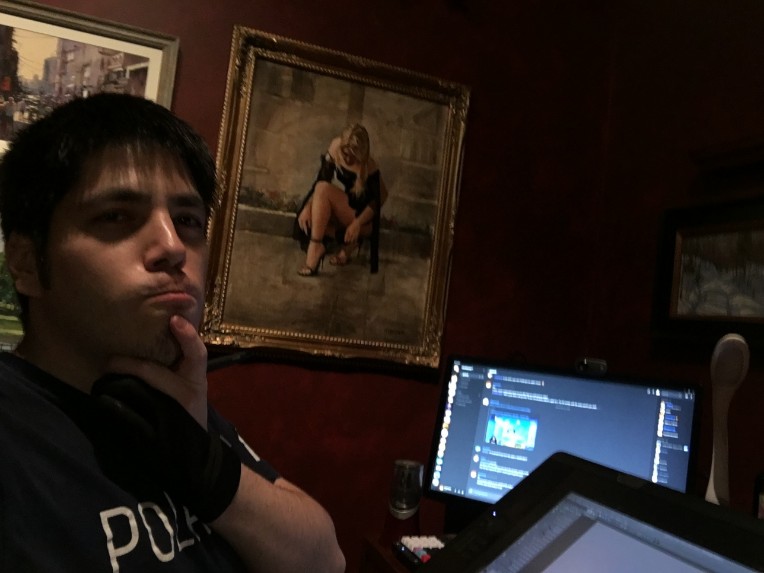 When December came around I couldn't job hunt due to holidays. I submitted applications to a few ad firms and got no response. I got extremely sick and at the same time found out that our family cat of 15 years was cornered and mauled by a loose dog.
RIP Bandit.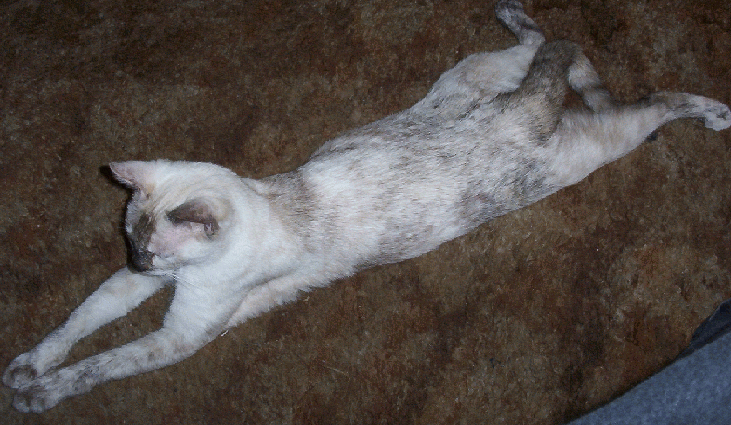 And immediately after that my father was hospitalized due to blood clots in his lungs depriving him of oxygen. I would receive daily updates from my mother and I would relay all the information to family. All while stressfully preparing for Xmas with my girlfriends family. I was extremely miserable and I wanted the year to END.
When 2018 finally concluded, life got significantly better.
My father recovered, he adopted a new cat, and the art studio gave me space to work and practice my art!
January came and I got back on the hunt for a job. My friend Anti-Dark-Heart (Who I met in person at Pico-Day 2014) heard I was looking for work. She introduced me to TheOdd1sout and I got to animating immediately!
Since then I've worked on two awesome animations with The Odd1sout team!
I did some storyboards and backgrounds. I'm looking forward to being a part of many more cartoons!
But things didn't stop there! I had enrolled myself for VGM CON a few months prior and the convention was right around the corner! I made plans with Lollergator to share a table and sell a bunch of cool stuff! We worked really hard on designing some merch! I worked on new posters and cleaned up old pictures to make some awesome prints!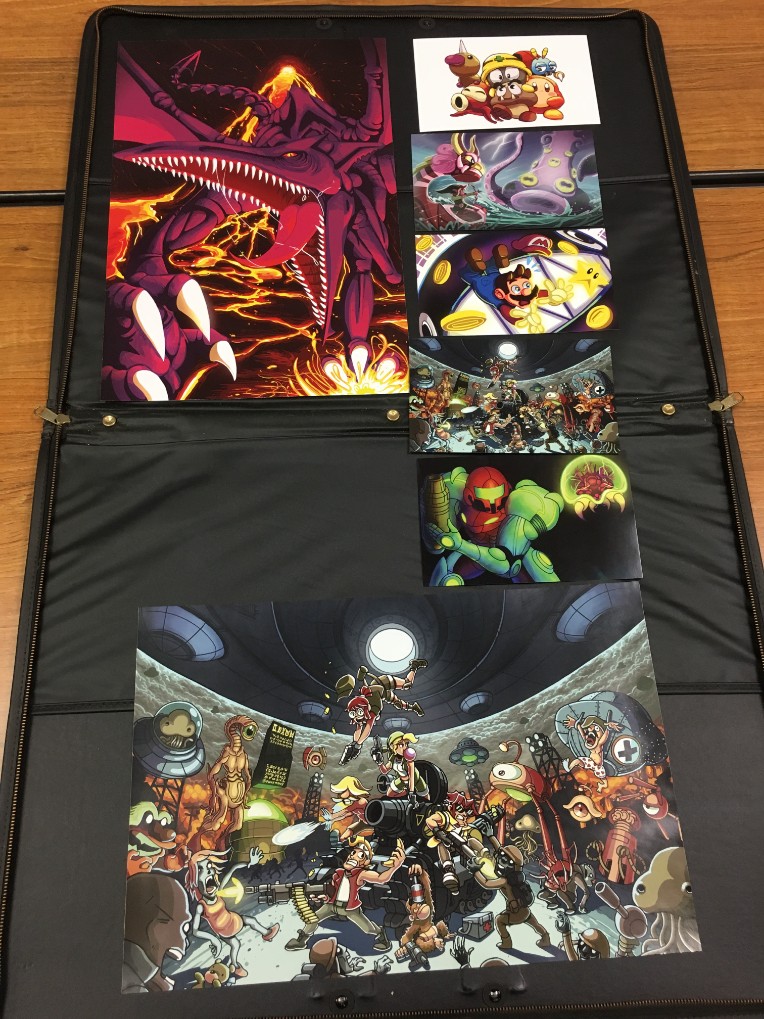 I tried my best at polishing each piece to make some fantastic posters and postcards!
https://www.newgrounds.com/art/view/funymony/minions
https://www.newgrounds.com/art/view/funymony/octorok-v2
https://www.newgrounds.com/art/view/funymony/ridley
I created little M-Candy Zine's for people to enjoy at the convention too!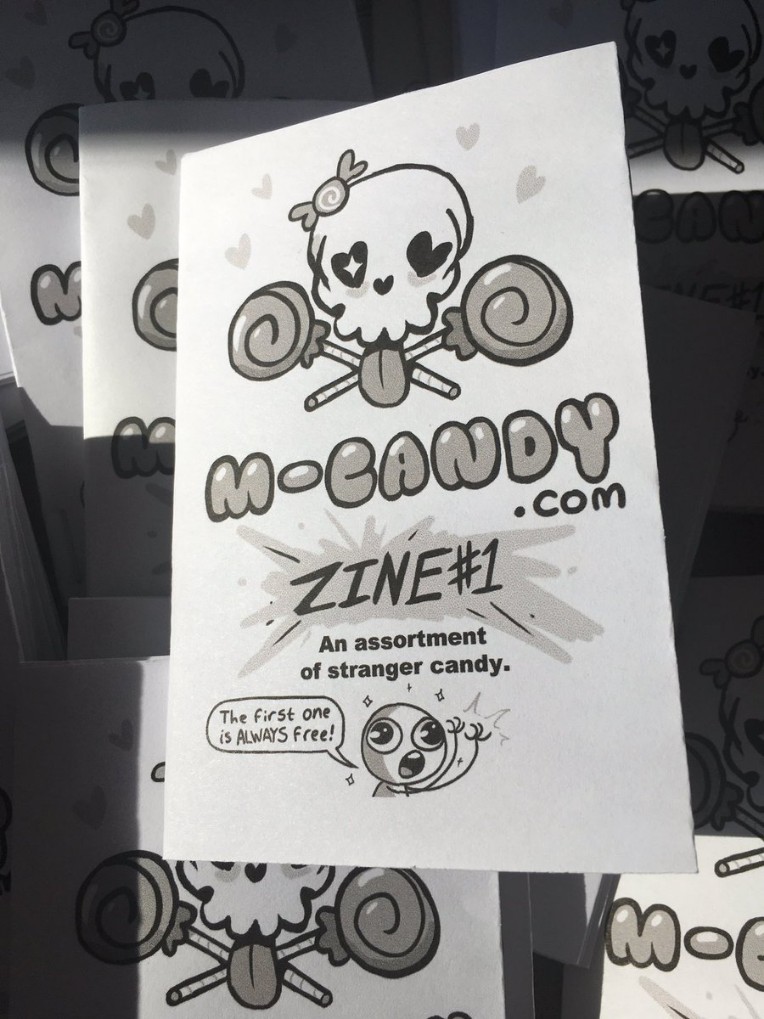 When the show finally came, plans fell through with Lollergator and I had to run the table alone with little to offer. Despite this I made things work with a stack of blank greeting cards I found at the art store that came with envelopes! This helped me make up for the missing merch and utilize the space as best as I could. It was a small convention so it wasn't very demanding. All of my custom cards sold!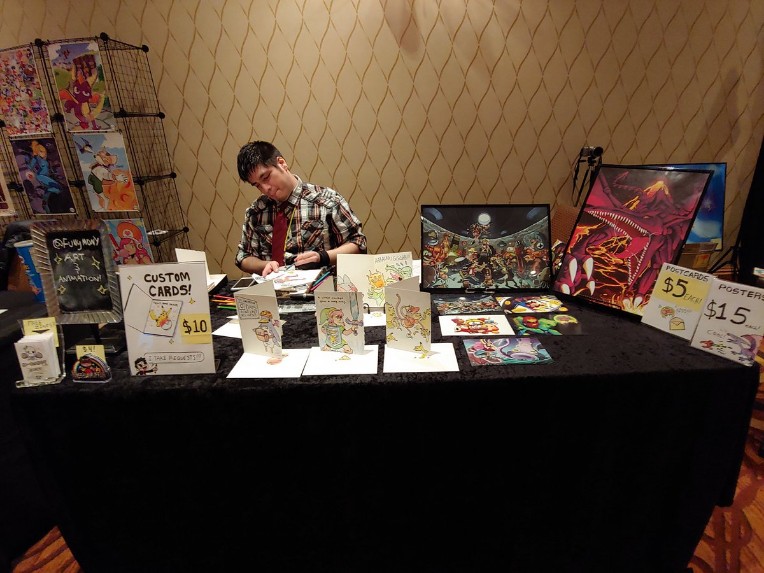 Local artist (and long time NG user) SamChappy and Mighty Pegasus kept me company through the weekend in the artist alley. It was really fun! I even met The One Ups! A long-time favorite band of mine!
My go-to jams for those late-night work sprints!
Overall the convention was a fantastic experience. I still have a bunch of merch leftover from the show so I plan on attending a bigger convention in the future after I expand my inventory. I might open an online store in the meantime...
After the show, my friend Terminal Montage approached me to be a part of a special project!
I did the cleanup, coloring, and backgrounds! It was a lot of fun and I had a huge grin on my face the entire time working on it. Donkey Kong Country has always been a favorite game of mine.
The misfortunes kept following me though, prior to the project I got a letter summoning me for JURY DUTY!
I bought plenty of art books and made myself an anatomy reference sheet to keep me occupied while waiting around the jury room. The view was really cool and I made some new friends. It was also the first time I got to explore Minneapolis on my own.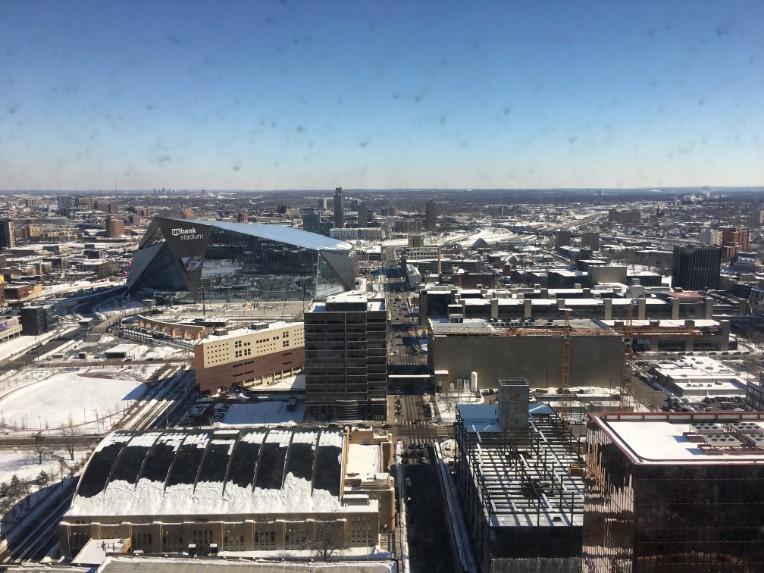 Luckily I was quickly chosen as a juror in a criminal case and it was resolved within 2 days!
I went home satisfied having done my part.
And that's pretty much it! You're all caught up! There's so much more that I'm missing in my recap, but I think this is enough to show you where I've been physically and mentally.
Despite all my achievements, there were a lot of outside factors that slowed me down and took me out of the artist game completely. I find what helped me the most was having a schedule on Google calendar with a list of tasks. I keep track of everything I do and log it at the end of the day so I can look back at all my accomplishments, hang-ups, and down time. This helps me sort my hours and steer my focus in this turbulent sea we call life. If I don't complete everything on my task list, just getting a few things done is enough to steer my boat in the general direction of where I want to go.
I hope you all have good fortune and get to follow your dreams!
SO WHERE TO FROM HERE?!
I'll be working with Odd1sout on some cool vids to keep me afloat.
I have many options on what to work on next.
I still have a show on the horizon that I want to make and a handful of tutorials that I will post here on Newgrounds.
So far the future looks promising. Here we go!
-Edgar